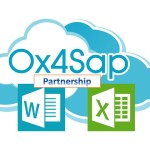 Ox4Sap is SAP 3rd party product that makes Microsoft Office documents easier to create and manage with SAP functionality.
We are looking for partners to sell and implement Ox4Sap solution within SAP customers and maximize value from existing investments in SAP and Microsoft Office within organizations.
Also, we like to Collaborate  with other vendors and development companies
as an OEM partner.
If you are Channel Partners, Consultants or development companies
in the SAP environment, please contact us.
Ox4Sap will support partners in all aspects of the Ox4Sap product.
We like to offer you the ability to evaluate this product with your
customers without any commitment.   
Please contact us