Templates are files that help you design interesting and professional looking documents.
All the formatting in templates is complete.
you add what you want to them.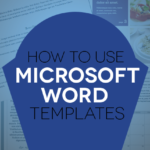 With templates, you have a complete formatting in a WYSIWYG style.
Templates can be set to be personalized so it can have
many layouts options in one main document.
You can add or remove contents from your templates or you can use API to set it dynamically during the documents generation.
By so you can use one template for more than one purpose.
SAP office templates can make our work much more easily.
Templates can simplify sap and MS Office connection and are powerful in business processes.
Ox4Sap have a great advantage with templates design and usage.
You just have to choose your template, change it for your own needs in a Word editor and upload it to Ox4Sap customization application.
Within the customization step determine the connections between
SAP data types and MS Office objects such as fields and tables.
That is all you need, fast and smart solution to handle great templates
within SAP.
Either you need letters, user manual or any other document
you can find many templates on the internet for your use.
No more waste of time and efforts to produce documents.
Contact us to try Ox4Sap today.