As we know 
Content Controls
 are helping us by using as a container for textual
or other data in
Microsoft Word
.
Two content controls have an important role while we use Interactive Ms-word document.
This two c.c. are ComboBox and DropDown list

Figure 1. Developer tab content controls 
You can see the position of these content controls on the picture above.
The difference between these tow Content Controls is that in ComboBox the user can
add his own values while in a DropDown list the values are forbidden to add new values.
To add values for this c.c. you have to sign the control and then go to properties button.
Next step is to add values inside the control, and it is really very simple.
The advantage with these controls is in the scenario of Interactive Word document
where Word is used as a form for data input.
We set the values inside each control as showed before, for example – Currency
key in SAP document, and we bind it with an SAP data field inside Ox4Sap
customization for Ms-word.
When we want to update SAP data from this Ms-word document,
the value that was chosen from this Combo/DropDown will be update
automatically inside SAP.
When we want to add/delete values with this c.c. we can simply go to the document
template and change the values.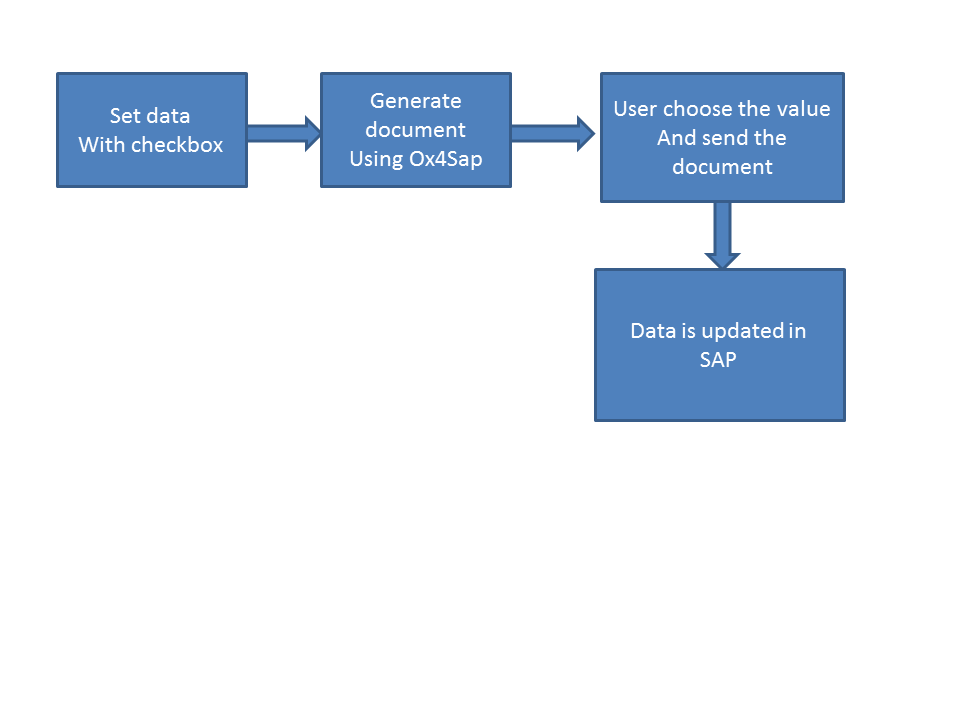 Figure 2. Document flow